The Above suspension by Danish designer Mads Odgård embodies a simple approach to lighting design that is totally self-confident. The designer is himself a committed minimalist and creates accessible products for which function is as important as form and quality. "I have designed a lamp that embodies my mantra: how simple can you get? I prefer to remove rather than add, and I always push myself to go for more simplicity," says Mads Odgård. The suspension silhouette features a graphic triangle to create a pleasant downward light. The arched opening at the top of the lamp, from which the suspension takes its name, reveals the cable and generates a discreet upward light for a subdued atmosphere.
Above Ø400 SUSPENSION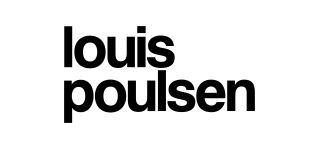 Tax included
Delivery time: 4 weeks
The suspension emits a soft and comfortable downward light. The conical shape and white-painted frosted interior ensure even light distribution. The opening at the top of the shade provides decorative illumination of the arched top of the shade: when lit, the shade retains the full expression of visual form that it displays when unlit.