AJ Royal was one of the lamps developed by Arne Jacobsen for the SAS Royal Hotel in Copenhagen (Radisson Collection) in 1957. It was used in a copper finish above the snack bar tables behind the atrium, in the second floor lounge, and in the panoramic lounge on the 21st floor. Largely inspired by New York skyscrapers, the 22-story hotel opened in 1960 as Copenhagen's first true skyscraper. At that time, the lamp was called AJ Suspension. This segmented spherical form from 1957 is considered Arne Jacobsen's first foray into the world of simple geometric forms that would characterize the famous Danish architect's later work. AJ Royal was part of Arne Jacobsen's overall design concept for the hotel. Several of the designs developed for this project have become cult favorites. Not only did Arne Jacobsen design the hotel down to the last detail for the SAS airline, but he also designed almost all of the original furniture and accessories for the hotel. The lamps are probably the best known to the international public, especially the AJ lamp from 1957. AJ Royal was originally produced in three colors: light gray, dark brown and black. AJ Royal is now available in white, in its two original sizes. Along with the return of the black series, a smaller version of the lamp is being launched in 2020 to mark the 60th anniversary of the hotel's opening. AJ Royal retains its classic graphic style, more elegant than ever, whether it lights a dining room table, a desk, or a showroom, where it will provide excellent, even downlighting and a pleasant atmosphere with its discreet uplighting.
AJ Royal Ø 500 V2 SUSPENSION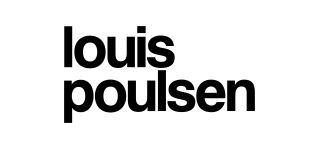 Tax included
Delivery time: 4 weeks
The suspension is available in three sizes. It is distinguished by the slits at the top, which allow delicate upward lighting. In the new energy-saving LED version, all three sizes are supplied with a diffuser for softer anti-glare lighting.