Arne Jacobsen designed the AJ lamp for the SAS Royal Hotel in Copenhagen (Radisson Collection) in 1957. The AJ series is now considered the model that made the Danish architect known worldwide. At the time, the AJ family included a table and floor lamp, a wall lamp, a small table lamp and a table lamp designed to be attached to the table. The stainless steel sconce was displayed in beautiful rows in the hotel lobby when it opened in 1960. In combination with the AJ Royal suspension lamp, the AJ lamp was part of the overall design concept Arne Jacobsen created for the hotel. Not only did Arne Jacobsen design the hotel down to the last detail for the SAS airline, he also designed almost all of the original furniture and accessories for the hotel. The profile of the AJ lamp, with its straight lines and combination of oblique and right angles, is a clear reference to the profile of the 3300 chair series, as well as the geometric lines of the architect's buildings. The AJ lamp was used in several parts of the hotel in copper and stainless steel finishes. It was initially also available in light gray, dark brown and black, as was AJ Suspension. New colors were subsequently offered on the occasion of successive anniversaries of the range. 2020 sees the return of the AJ Mini Table Lamp for the 60th anniversary of the opening of the SAS Royal Hotel, which is particularly at home on a windowsill, bedside table, or in combination with another piece of furniture. In addition, all other versions of the AJ lamp also return in their original stainless steel finish, which reflects its surroundings, in the spirit of Arne Jacobsen, and highlights the lamp's characteristic minimalist shape and perfect lighting.
AJ WALL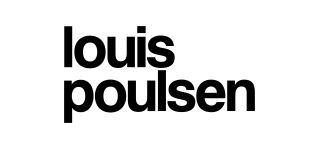 Tax included
Delivery time: 4 weeks
The luminaire emits a downward light. The angle of the shade can be changed to optimize the lighting. The inside of the shade is painted white to make the light softer and more comfortable.