The ability of this lamp to adapt to moods reminds us exactly what it is inspired by. Its emblematic character combines the geometry and cutting-edge technology of the materials used for its two variants: Lentiflex® and Opalflex®. Both provide an irresistible sparkle and suggestive prismatic reflections. Available either in white, in 4 sizes, or in its transparent prism version, in three sizes, Cactus is the perfect gift for imagining and recreating witty and sought-after corners.
CACTUS FLOOR XXL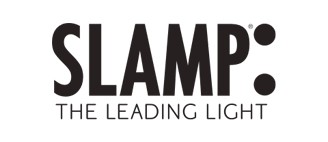 by
Adriano Rachele
Tax included
Delivery time: 3 weeks
This lamp has the extraordinary ability to adapt to any space while remaining quite true to its inspiration. It owes its iconicity to the combination of geometry and the innovation of the materials used for both versions: Lentiflex® and l'Opalflex®. Both emanate an irresistible brilliance and suggestive prismatic reflections. Cactus is available in 4 white versions, and 3 transparent prisma versions, all bringing imaginative possibilities to any area, introducing a dose of desired quirkiness.
6 other products in the same category: