The Collage 450 suspension was designed in 2009 by Louise Campbell. It is a smaller version of the Collage 600 model, launched in 2005. Louise Campbell has always been very attentive to daylight in her work on lighting. With the Collage suspension, her goal was to reproduce daylight. Louise Campbell: "The most obvious contrast between daylight and artificial light is that nature has a single light source, which we never look at directly. Our perception of light is based on countless natural layers that filter and reflect light." These observations were incorporated into the making of the two suspensions, Campbell and Collage. In the Collage suspension, the number of layers has been increased and the pattern, light and shadows are more accurately reminiscent of the uncontrollable light we see in nature.
Collage Ø 450 SUSPENSION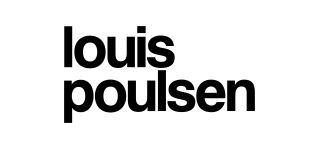 Tax included
Delivery time: 8 - 12 weeks
The fixture provides a muted light that is diffused primarily downward. The patterns of the three laser-cut acrylic shades are carefully staggered to avoid glare from the light source. The patterns differ from shade to shade, resulting in different light and shadows depending on the viewing angle. The lower anti-glare shade provides a soft, muted light.
1 other product in the same category: