Sculptural, dynamic and contemporary, inspired by Brancusi's most emblematic sculptures, Diamond has a geometric design that, when it meets light, stands out to accentuate its faceted forms. A luminous sculpture that, in its three different sizes, remains perfectly suited to all types of furnishings: from the bedroom to light up the bedside table to the modern living room, especially in multiple copies.
DIAMOND TABLE SMALL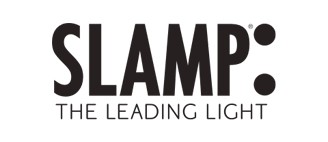 by
Paolucci, Stadera
Tax included
Delivery time: 3 weeks
Sculptural, dynamic, and modern, inspired by the iconic works of Brancusi. Diamond's geometric design allows the light to accentuate its various facets and angles. The luminous sculpture is available in three dimensions, each fit for different areas, from bedside tables to sitting rooms, and when grouped together, they create domestic installations.