Originally designed in the 1950s, this fixture is the result of a close collaboration between the Danish Navy Department and Louis Poulsen. This fixture was used for many years in naval facilities in various applications such as mess halls and offices. The Navy suspension, as it was called at the time, was widely used because of its excellent functional and lighting properties. It was not until the early 1980s that the product was removed from Louis Poulsen catalogs. This model seems timeless but it is very much related to the new look of the 1950s. It was relaunched in 2012 as the Doo-Wop with new colors and a brass version. New metal versions in copper and stainless steel were offered in 2017. The production methods have remained the same, the shades are still hand-drawn and adorned with the finely rolled rim that gives them a very special optical volume. The brass version is a real manufacturing challenge, as it is a drawn brass plate with a polished look.
Doo-Wop SUSPENSION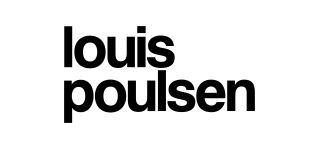 Tax included
Delivery time: 4 weeks
The fixture emits a soft downward light thanks to its white, tapered inner reflector. The main shade, which acts as an outer reflector, helps direct the light up and down, while distributing the light in a soft, diffused manner. The interior of the main shade is illuminated through an opening in the small tapered reflector.