The Enigma 425 was designed by Japanese designer Shoichi Uchiyama in 2003. Uchiyama presented Louis Poulsen with a design idea that deconstructed the traditional chandelier concept of thin layers of concentric circles. This concept integrated floating shades held by very thin wires, expressing both transparency and lightness. The name "enigma" referred to the fact that the shades appear to hover when viewed from a distance, illuminated. It turned out that this idea was very much in line with Louis Poulsen's product philosophy and presented itself as a reinterpretation of the lampshade set: Japanese grace combined with Scandinavian simplicity. In 2018, the original aluminum version was complemented by a black edition, expanding the decorative possibilities of the design and creating a serene visual and atmospheric effect as it shapes and channels light.
Enigma Ø 425 SUSPENSION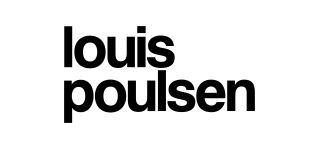 Tax included
Delivery time: 4 weeks
The fixture emits a soft, muted, downwardly directed, glare-free light. The shape of the shade ensures even illumination of the surface. The matte upper surface diffuses the light, while the glossy lower surface ensures optimal reflection.
1 other product in the same category: