Designer and architect Verner Panton (1926-1998) created Panthella in collaboration with Louis Poulsen in 1971. Verner Panton's figurative and playful design reflects his extravagant personality. The world-famous Dane continued to develop new materials for the fascinating, colorful spaces he created from his endearing works, without ever compromising on quality and functionality. Panthella stands out as one of Verner Panton's most iconic designs, whose organic form reflects the softest of lights. Verner Panton wanted to create a lamp whose base and shade acted as a reflector, combining it with the organic forms for which the Danish designer is known. With its non-glare lighting, Panthella is a superb example of Verner Panton's exceptional talent for creating atmospheric lighting. In 2020, Louis Poulsen is launching a new version of Panthella Table Lamp 400 in its original form, with minor adaptations to make it a modern and functional lamp according to today's standards of lighting comfort. Panthella Table Lamp 400 comes with a new diffuser to avoid visible shadows on the opal shade. The modernized version still offers a high level of comfort thanks to a soft and diffused light.
Panthella FLOOR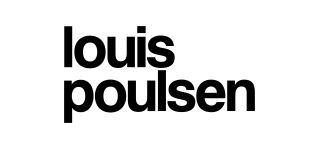 Tax included
Delivery: 2 - 3 days
The luminaire emits a soft, glare-free, muted light. Its opal acrylic shade generates a diffuse and comfortable light atmosphere thanks to its transparency, the downward reflection created by the inner shade, and the reflection created by the trumpet-shaped base.
5 other products in the same category: