In 2015, Ia suspension Patera designed by Øivind Slaatto and launched, was a modern reinterpretation of the classic chandelier, providing through its diffuse focus a dynamic and soft lighting in contemporary spaces. Patera's 360-degree glare-free lighting is the result of an intricate design, with individually positioned cells that bathe the surrounding spaces, people and objects in natural, even and flattering light. Its form is beautiful to look at from any angle, with its Fibonacci sequence-based structure offering a different impression depending on the vantage point. "My ultimate goal was to create a three-dimensional Sudoku. The design required significant mathematical calculations. It is the most complex lamp I have ever created... I think it has a certain poetry to it and my goal was to create a modern crystal chandelier. I hope this lamp will inspire those who live with it. I hope it will be life-giving." (Øivind Slaatto) Both sophisticated and bold, this reimagined chandelier is a dazzling addition to modern or classic spaces open to a new approach to traditional concepts. Alone, Patera creates a central point of light. Combined with other Patera fixtures, staggered or lined up, in the same size or three available sizes, it creates the same magic you feel when watching a starry sky.
Patera 450 SUSPENSION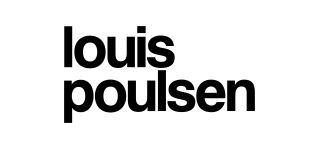 Tax included
Delivery time: 4 weeks
The luminaire is a luminous sphere composed of small diamond-shaped cells. The cells have been carefully designed to capture the light and obscure the light source for all viewing angles greater than 45 degrees. Each cell is therefore blazing with light. Below 45 degrees, the diffusers are opened to direct the light downward. A small amount of light is also reflected upward to illuminate the ceiling.