Poul Henningsen developed the PH 5, named after the 50 cm diameter of the suspension's main shade, in 1958 as a reaction to the endless changes in the shape and size of incandescent bulbs introduced by manufacturers. At the time of the lamp's presentation, he wrote with his usual candor that he had lost all faith in the ability of incandescent bulb manufacturers to use common sense or consider the interest of consumers: "I accepted my fate and, with Louis Poulsen's permission, designed a PH suspension that could use all kinds of light sources, from Christmas lights to 100 W metal filament bulbs, without going to the extreme of the fluorescent tube in its existing form!" At the time, no one suspected that PH 5 would come to embody Poul Henningsen's lighting: 100% glare-free, regardless of the light source used and how the lamp is installed. PH 5 continues to brighten up even the most modern interiors, as does PH 5 Mini. This suspension lamp launched in 2017 has a 30-centimeter taller shade following the principles of Poul Henningsen. This first resizing of the famous suspension lamp is part of Louis Poulsen's commitment to contemporary and creative living. In 2020, we are launching the PH 5 Mini Monochrome series to highlight the remarkable design of this model in a more contemporary style. The matte finish metal shades are available in black, white and ultra blue for the bold.
PH 5 SUSPENSION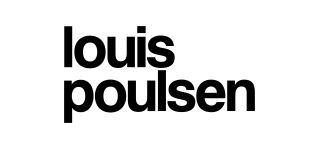 Tax included
Delivery time: 2 weeks
The suspension provides 100% glare-free light. It is designed on the principle of the reflective shade assembly, which directs most of the light downwards. The suspension emits light directed downward and to the sides and thus illuminates itself.