PH Septima is considered to be one of Poul Henningsen's most refined suspensions. When it was first presented to the public as a prototype at the Danish Museum of Decorative Arts (now Designmuseum Danmark) in 1928, the poetry of the work was a great success. Based on the principle of Poul Henningsen's lampshade ensemble, the glass crown has three additional levels inserted between the three main shades. The whole is made of very delicate, but also very strong Italian borosilicate glass. The different levels of the shade are arranged with alternating transparent and frosted sections, so that the frosted sections cover the transparent sections underneath, to disperse the light more diffusely while maintaining glare-free lighting directed downwards. In addition, a glass dome strategically positioned at the top of the lamp prevents dust, etc. from entering. In 1931, a smaller version of the lamp, PH Septima 4, was introduced. It was based on the shade size of the PH 4/4 lamp, while the original, PH Septima 5, was based on the shade size of PH 5/5. During the development of PH Septima, Poul Henningsen also imagined a metal version that never reached the production stage. This research was, however, used again almost thirty years later in the development of PH Artichoke, which was designed especially for the Langelinie Pavilion restaurant in Copenhagen. However, in the 1940s, production of the popular PH Septima and many other lamps had to cease due to a shortage of raw materials. In 2020, Louis Poulsen revived Poul Henningsen's sophisticated seven-tiered shade crown, inspired by PH Septima 5, with optimized support and reinforced glass for strength and stability over time.
PH Septima SUSPENSION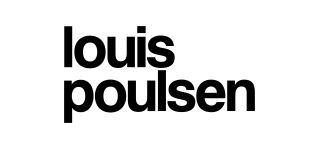 Tax included
Delivery time: 8 weeks
The seven-shade crown provides glare-free downward lighting while emitting a delicate, pleasing glow. Between each level of the shade assembly, sections of frosted glass cover the clear glass parts for even softer light distribution.