AIRMOD MONO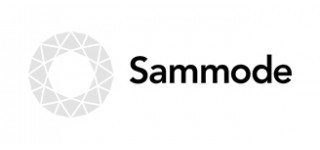 Designed by Stefan Diez for Sammode, the AIRMOD suspension allows you to combine different head colors with a clever array of interchangeable accessories: perforated collimators, sanded or tinted glasses... So many attributes that sculpt the light and transform the ambiance of your home!
Ingenious and refined, the AIRMOD Mono suspension system can be installed in the blink of an eye, while offering judicious functionalities. Its suspension wires, flexible and discreet, are adjustable to the height of your choice. The lamp has no power cord, so it feels incredibly light, but it's also a true concentrate of technology. In a hotel lobby with a refined design, the Silver version with transparent glass, all in sobriety, will bring a neutral and controlled light. Above a bar or an island, an alignment of Bronze lamps with perforated collimators will be synonymous with elegance and modernity, unless you fall under the charm of the astonishing reflections of their smoked glassware.
Durable materials, careful finishing, multiple possibilities... The Sammode tube in a suspended spotlight version! Designed by Stefan Diez, AIRMOD offers your interior a unique signature.