AIRMOD TRIO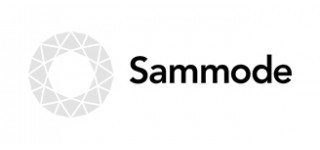 Designed by Stefan Diez for Sammode, the AIRMOD suspension allows you to combine different head colors with a clever array of interchangeable accessories: perforated collimators, sanded or tinted glasses... So many attributes that sculpt the light and transform the atmosphere of your interior!
Ingenious and refined, AIRMOD Recessed is suitable for both professional and domestic use - store, restaurant, office or dining room! Its lamp, without power cable, seems incredibly light, but it is also a real concentrate of technology. In a meeting room, alone or in rehearsal, its Black or Silver versions will bring elegance and modernity; for a diffused light, add a sandblasted glass, for more character, a perforated collimator. Adjustable to the height of your choice, AIRMOD suspensions allow free compositions, placed for example in cluster above a restaurant or dining room table! In the Champagne version, associated with glassware with amber reflections, they will distill a subtle and warm light, ideal for late evening.
Durable materials, meticulous finishing, multiple possibilities... The Sammode tube in a suspended spotlight version! Designed by Stefan Diez, AIRMOD offers a unique signature to your interior.