Kalatos' design is clearly inspired by the art of weaving, an expression of the traditional artistic craftsmanship that man has passed down from prehistoric times, when he gave life to baskets and baskets by weaving plant fibers. Revisited from a high-tech point of view, using Slamp technopolymers, the collection is composed of a suspension version and a ceiling light. Both versions are available in two finishes: opaque black with gold interior, and white with transparent Lentiflex® details.
KALATOS SUSPENSION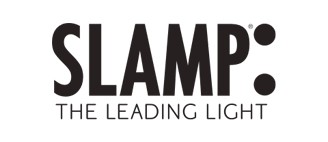 by
Elisa Giovannoni
Tax included
Delivery time: 3 weeks
Inspired by the art of weaving, part of humanity from prehistoric times in the form of baskets and cane sacks, Kalatos revisits these archetypes with a modern take using Slamp's advanced technopolymers; the collection has both suspension and ceiling versions. They come in two colour combinations: matte black with an internal gold finish, or white with transparent Lentiflex®.
1 other product in the same category: