The NJP series was designed by Oki Sato, founder of the nendo design studio, with the intention of producing a new interpretation of the classic Anglepoise lamp, with the details that everyone knows, in a more contemporary design and with functions better suited to modern working life, both in the office and at home. The articulated head and arms of the NJP floor lamp offer exceptional adjustability, a feature often lacking on conventional floor lamps. This lamp is ideal as a reading lamp next to an armchair or sofa, as it can be adjusted as needed to provide optimal lighting thanks to its articulated parts. It features an LED light source, and it is designed to place the source high up to avoid glaring and unpleasant lighting. A refined and practical detail: its chimney-shaped head reflects the light from behind and allows the upper arm to be illuminated, while ensuring the cooling of the light source.
NJP FLOOR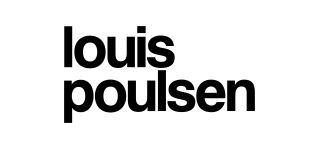 Tax included
Delivery time: 4 weeks
The Floor Lamp provides direct horizontal glare-free light while reflecting some of the light through the back of its head and thus illuminating the end of the arm. The ergonomic design of the head of the luminaire shapes the light and directs it in an optimal way. A simple mechanical system offers a great deal of freedom of movement so that the light can always be adjusted to the ideal position. The inside of the shade is painted white to reflect a comfortable, diffused light.