Poul Henningsen designed PH Artichoke in 1958 for the Langelinie Pavilion, a modernist restaurant in Copenhagen, where PH Artichoke continues to amaze customers today. The suspension lamp has achieved international design icon status. The characteristic shape and design of the lamp provides totally glare-free illumination from any angle, thanks to the 72 carefully positioned slats, which also inspired the lamp's name. PH Artichoke is still partly assembled by hand to guarantee a high level of quality. There is no denying that it needs space. Nevertheless, the quality of the lighting and the elegance of the suspension are unmatched. This famous fixture is still available in its original copper finish. Over time, versions in brushed and polished steel, brass and white metal have been added. These continue to highlight the versatility and timeless silhouette of the suspension. PH Artichoke Black will be launched in 2020. With its perfect black frosted finish, this version reinforces a bold style for a cutting-edge interior, without compromising on design and lighting quality.
PH Artichoke Ø 480 SUSPENSION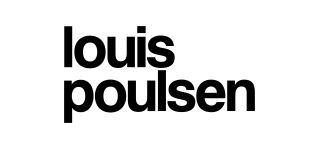 Tax included
Delivery time: 6 weeks
The suspension lights up any space with glare-free light thanks to its 72 slats, neatly arranged in 12 rows of 6 slats. The suspension ensures the distribution of light inwards and outwards, so as to produce a beautiful and comfortable lighting. In addition, the LED version creates the same atmosphere that the suspension is known for, while maintaining the same level of lighting quality.