De sculpturale, dynamische en eigentijdse diamant, geïnspireerd op Brancusi's meest emblematische sculpturen, heeft een geometrische vormgeving die, wanneer ze het licht ontmoet, opvalt om haar gefacetteerde vormen te accentueren. Een lichtgevende sculptuur die in zijn drie verschillende afmetingen perfect geschikt blijft voor alle soorten meubilair: van de slaapkamer tot de verlichting van het nachtkastje tot de moderne woonkamer, vooral in meerdere exemplaren.
DIAMOND FLOOR MEDIUM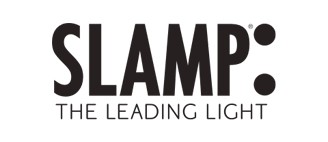 by
Paolucci, Stadera
Inclusief belasting
Levering: 3 weken
Sculptural, dynamic, and modern, inspired by the iconic works of Brancusi. Diamond's geometric design allows the light to accentuate its various facets and angles. The luminous sculpture is available in three dimensions, each fit for different areas, from bedside tables to sitting rooms, and when grouped together, they create domestic installations.