Dynamisch en modulair, deze collectie geïnspireerd door woestijn edelstenen en met polyhedrale facetten geometrisch kleedt het licht en genereert intrigerende caleidoscopische effecten die kunnen verrijken met karakter alle moderne en verfijnde interieurs. De verscheidenheid van de reeksen, in termen van vormen en kleuren, maakt Gemmy tot een modulaire lamp die zich kan integreren in de meest hedendaagse interieurs, zonder ze te verdringen.
GEMMY TABLE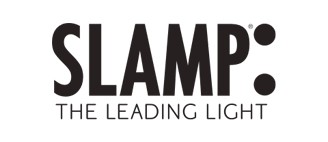 by
Spalletta, Croce, Ragnisco, Wijffels
Inclusief belasting
Levering: 3 weken
This versatile and dynamic collection was inspired by the polyhedric facets of desert gems. The lamp's geometries create an intriguing contemporary and refined kaleidoscope effect that enriches any interior. The Gemmy collection includes a vast range of colours that adapt seamlessly to any modern space.