Innovatief, het Hugo architectuursysteem maakt het mogelijk om tot 7 elementen van een meter lang aan te sluiten op een enkel stopcontact en één enkele basis. Dit architectonische systeem kan worden geconfigureerd in varianten van 2 tot 7 elementen, afhankelijk van de esthetische en verlichtingsbehoeften van de ontwerper. Hugo biedt technische kwaliteitsverlichting zonder de iconische esthetische waarde van Slamp te verliezen. De eisen van het hoofdkantoor, vastgesteld in overeenstemming met UNI EN 12646-1:2001, leggen een gemiddelde helderheid van 500 lx op aan werkoppervlakken, een U0 uniformiteitscoëfficiënt van meer dan 0,6 en een UGR-waarde (Unified Glare Rating) lager dan 19. De Prism en White versies voldoen elk gemakkelijk aan deze eisen, evenals een CRI (Colour Rendering Index) waarde groter dan 90."
HUGO SUSPENSION SYSTEM 5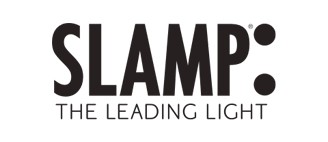 by
Slamp Creative Department
Inclusief belasting
Levering: 3 weken
The innovative Hugo Architectural system allows for up to 7, one meter-long elements to be connected using a single electric output, power supply and rosette. The Architectural system can be configured using a variation of 2 to 7 elements, depending on the designer's aesthetic and lighting needs. Hugo offers technical-quality lighting without losing Slamp's iconic aesthetic value. The main office requirements established in the UNI EN 12464-1:2011 standard require an average illumination of 500 lx on work surfaces, a coefficient of uniformity U0 greater than 0.6 and a glare value (UGR) of less than 19. Both the Prisma and White versions easily conform to these requirements, including a CRI (colour rendering index) greater than 90.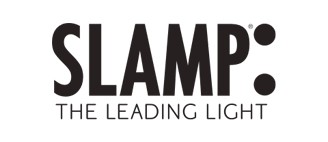 Datasheet
Famille

HUGO SUSPENSION

COLLECTION

HUGO

Material

Lentiflex

Dimension de la lampe

5x 100x9xh.9 (cable 150)

LIGHT FITTING

LED

LIGHTING POINTS

LED STRIP

WATT / VOLT (suggested)

100W 100-240Vac/24Vdc

LUMEN

17500

KELVIN

3000

Energetic class

A/A+/A++

DIMMABLE

PMW, 0-10

NET WEIGHT (KG)

6,8
Specifieke referenties
ean13

8024727077697
8 andere producten in dezelfde categorie: