Innovatief, het Hugo architectuursysteem maakt het mogelijk om tot 7 elementen van een meter lang aan te sluiten op een enkel stopcontact en één enkele basis. Dit architectonische systeem kan worden geconfigureerd in varianten van 2 tot 7 elementen, afhankelijk van de esthetische en verlichtingsbehoeften van de ontwerper. Hugo biedt technische kwaliteitsverlichting zonder de iconische esthetische waarde van Slamp te verliezen. De eisen van het hoofdkantoor, vastgesteld in overeenstemming met UNI EN 12646-1:2001, leggen een gemiddelde helderheid van 500 lx op aan werkoppervlakken, een U0 uniformiteitscoëfficiënt van meer dan 0,6 en een UGR-waarde (Unified Glare Rating) lager dan 19. De Prism en White versies voldoen elk gemakkelijk aan deze eisen, evenals een CRI (Colour Rendering Index) waarde groter dan 90."
HUGO FLOOR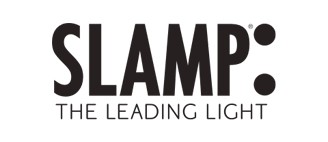 by
Slamp Creative Department
Inclusief belasting
Levering: 3 weken
Solid, yet fluid: the magical effect is created with an invisible steel frame hidden under layers of Slamp's innovative Lentiflex®, a material that liquifies LED illumination. The light is transformed into a soft, uniform, almost weightless, floating glow. The design and bend of the floor lamp were inspired by the outreached hands of Michelangelo's "Last Judgement" in the Sistine Chapel. The light touch dimming system is ergonomically placed, and blinks when the lamp is at minimum and maximum brightness. Just like the Hugo, Hugo Vertical, and Hugo Architectural system, Hugo Floor respects the UNI EN 12464 standard for office illumination. The transformer plugs in and the cord is black to avoid showing any dirt while resting on the floor. It's very easy to assemble: the two modules have a pre-set inclination, and simply connect together.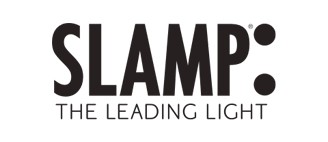 Datasheet
Famille

HUGO FLOOR

COLLECTION

HUGO

Material

Lentiflex

Dimension de la lampe

32 x 9 x h207

LIGHT FITTING

LED

LIGHTING POINTS

LED STRIP

WATT / VOLT (suggested)

40W 100-240Vac/24Vdc

LUMEN

7000

KELVIN

3000

Energetic class

A/A+/A++

DIMMABLE

with Dimmer

NET WEIGHT (KG)

6,2
Specifieke referenties
ean13

8024727084992
8 andere producten in dezelfde categorie: