Innovatief, het Hugo architectuursysteem maakt het mogelijk om tot 7 elementen van een meter lang aan te sluiten op een enkel stopcontact en één enkele basis. Dit architectonische systeem kan worden geconfigureerd in varianten van 2 tot 7 elementen, afhankelijk van de esthetische en verlichtingsbehoeften van de ontwerper. Hugo biedt technische kwaliteitsverlichting zonder de iconische esthetische waarde van Slamp te verliezen. De eisen van het hoofdkantoor, vastgesteld in overeenstemming met UNI EN 12646-1:2001, leggen een gemiddelde helderheid van 500 lx op aan werkoppervlakken, een U0 uniformiteitscoëfficiënt van meer dan 0,6 en een UGR-waarde (Unified Glare Rating) lager dan 19. De Prism en White versies voldoen elk gemakkelijk aan deze eisen, evenals een CRI (Colour Rendering Index) waarde groter dan 90."
HUGO SUSPENSION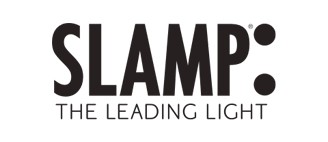 by
Slamp Creative Department
Inclusief belasting
Levering: 3 weken
Hugo, winner of the Red Dot Product Design Award, is a suspended technical-decorative lighting system that respects the UNI EN 12464-1:2011 standard for office illumination (500 lx, U0 greater than 0.6, UGR less than 19). Every module has two hanging points and co-axis cables that create clean lines and simplified installation; the 25w modules produce 3500 lumen. The integrated LED is softened and liquified by Slamp's unique prismatic Lentiflex®. The white version has a silky printed effect. The product's elevated lighting quality is not only for professional spaces, but domestic ones like the kitchen, where the lamp eliminates shadows, casting light on utensils and ingredients, or the bathroom, where the even glow is fit for putting on a perfect face of makeup.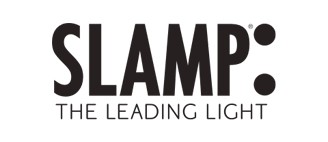 Datasheet
Famille

HUGO SUSPENSION

COLLECTION

HUGO

Material

Lentiflex

Dimension de la lampe

100 x 9 x h9

LIGHT FITTING

LED

LIGHTING POINTS

LED STRIP

WATT / VOLT (suggested)

25W 100-240Vac/24Vdc

LUMEN

3500

KELVIN

3000

Energetic class

A/A+/A++

DIMMABLE

PMW, 0-10

NET WEIGHT (KG)

1,5
Specifieke referenties
ean13

8024727077543
8 andere producten in dezelfde categorie: